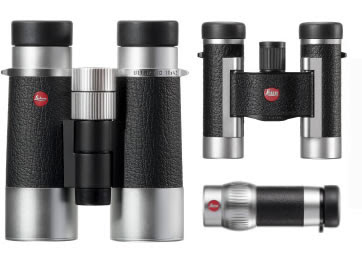 22 Mar

New Leica Silverline Binoculars in Stock

The new Leica Silverline series of binoculars is now in stock. These ultra high quality optics are available in full size 8×42 and 10×42 or compact 8×20 and 10×25, the Silverline series also boasts a ultra compact and handy 8×20 monocular.

The finish of these new binoculars is the same gorgeous and hard wearing anodized silver as used on the classic Leica cameras, the finish is hard wearing and very scratch proof. The fine black leatherette grips are the finishing touch and contrast perfectly with the bright silver. Under the hood these are still the same high end optics as used in the older Ultravid series of binoculars meaning that image quality is of the highest standard.

Visit the Silverline Mini Website or give us a call to get a feel for the styling and quality of these high end optics.