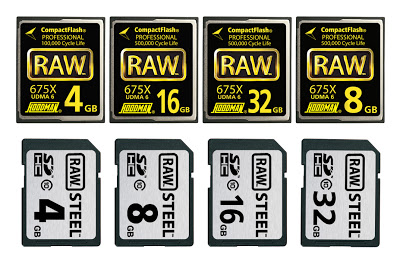 24 Mar

New High Speed Pro Hoodman Cards Instore Soon

We are pleased no announce that we will soon have in stock the RAW range of high end Hoodman memory cards. These cards are like no others currently available and are designed to meet the needs of the pro shooter of today. The added cost of these cards will probably dissuade most amateur or entry level shooters but for anyone who needs the piece of mind of superior media storage then the extra expense is definitely worth it.

These revolutionary cards are faster and more secure than anything on the market;
RAW @ 675X 100 MB/second…10% faster than all manufacturers…15 seconds per GB downloads.
RAW's 500,000 cycle life SSD Flash inside…
More than 5 times the life a 90 MB/sec card.
More than 50 times the life of a 60 MB/sec card.
Zero failures world wide 3 years and counting…
Built better, in the USA!