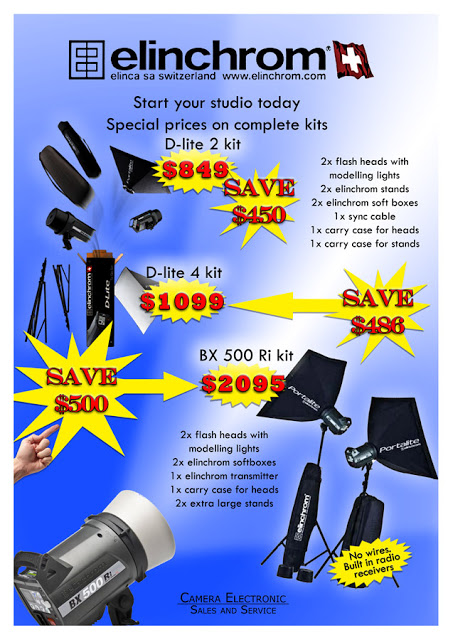 05 Mar

Discount on already Reduced Starter Studio Kits.

Looks like Saul has decided one discount is not enough and has further reduced Elinchrom D-lite 2 and 4 kits. These kits are perfect to get started in your home studio. The come with two heads of 200 or 400ws each, two light stands, carry case for the heads, carry case for the stands, sync cable and two Elinchrom portalite soft boxes. This kind of deal won't come around again so take advantage of a great opportunity to buy them at a double reduced price.

D-lite 2 starter kit from $849 that's a massive saving of $450 off the regular retail price.

Or the D-lite 4 starter kit has been reduced to $1099 that's a saving of $486 if you buy now.

We have the always great special on the next step up in quality too. The BX 500 ri kit. With a saving of $500 off the rrp.