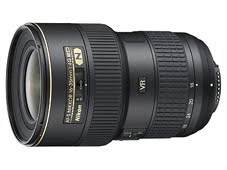 12 Feb

New Nikon Lenses Announced.

The latest offerings from Nikon are a 16-35 f4 ED VR ultra wide zoom lens. A great addition to the already impressive lens line up at Nikon. A world first ultra wide angle with vibration reduction. This lens will be perfect for anyone who wants a sharp wide angle zoom with out the bulk of the impressive Nikon 14-24. Also having the ability to attach 77mm filters on the front is very convenient. They also announced a 24mm f1.4 G ED which is going to be a super lens for people wanting to shoot wide angle in low light conditions.

You can read the announcement from Nikon here.